A new approach to bullying reduction
Break the cycle of negative behaviour and create a supportive space where everyone can reach their full potential.

Discuss, defuse, and de-escalate
Respectful Resolution is an approach that advocates reducing bullying and other poor behaviours through discussion and de-escalation rather than disciplinary.
No one should feel unfairly treated at work
Unpleasant work dynamics can be challenging, but the effects on staff are profound. A recent study revealed the experience of those who had encountered on-the-job bullying.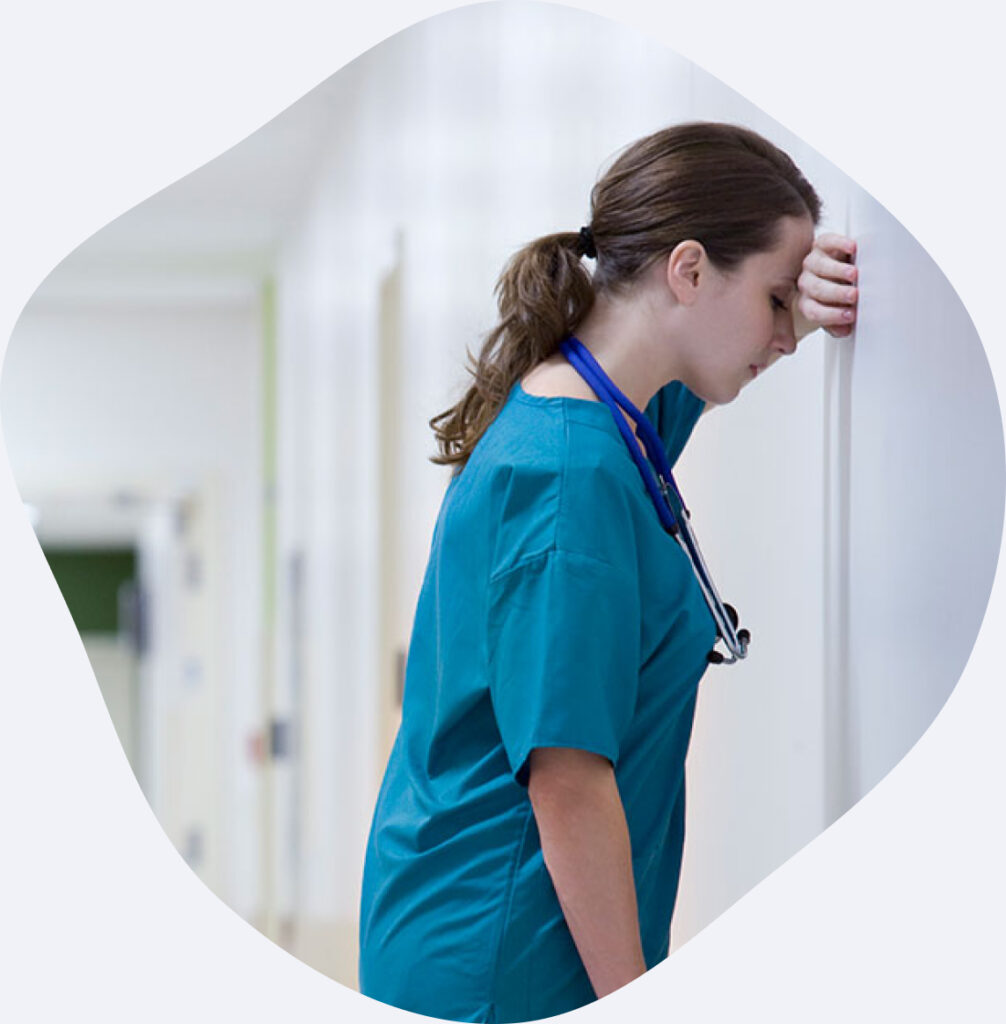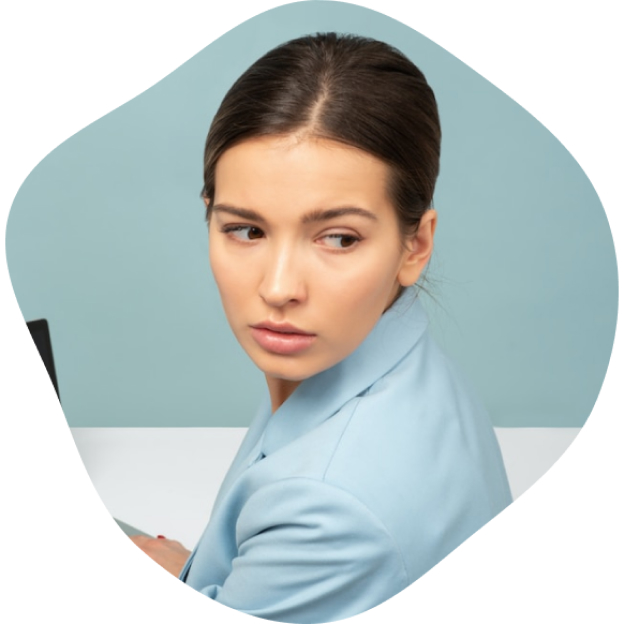 Bullying doesn't just affect wellbeing - it can harm safety too
In the most safety-conscious sectors, such as healthcare, evidence shows that poor behaviour harms quality.
A 2015 study of NICU clinicians showed that even 'mild incivility' in a clinical setting causes significantly more errors of diagnosis and mistakes in execution of clinical procedures. Bullying breaks down the teamwork that is essential for high quality patient care. In fact, just a 5% decrease in staff rating of 'working in a real team' correlated with a 3.3% increase in mortality rates. If it has this kind of effect in healthcare, what impact might it have in your organisation?
Collaboration is the key to success
For a more harmonious work culture, we've worked with business professionals across the globe to build tools tailored for you. In an alignment workshop with your team, our experts will blend existing best practices and Respectful Resolution pathway resources so that together you can create a brighter future. The Respectful Resolution pathway includes:
Access support when you need it, wherever you are
Our step-by-step advice and tools are available in an interactive online format that can be accessed anytime, anywhere.
Our interactive web pages offer streamlined support for your staff, with guides that can be accessed on any device.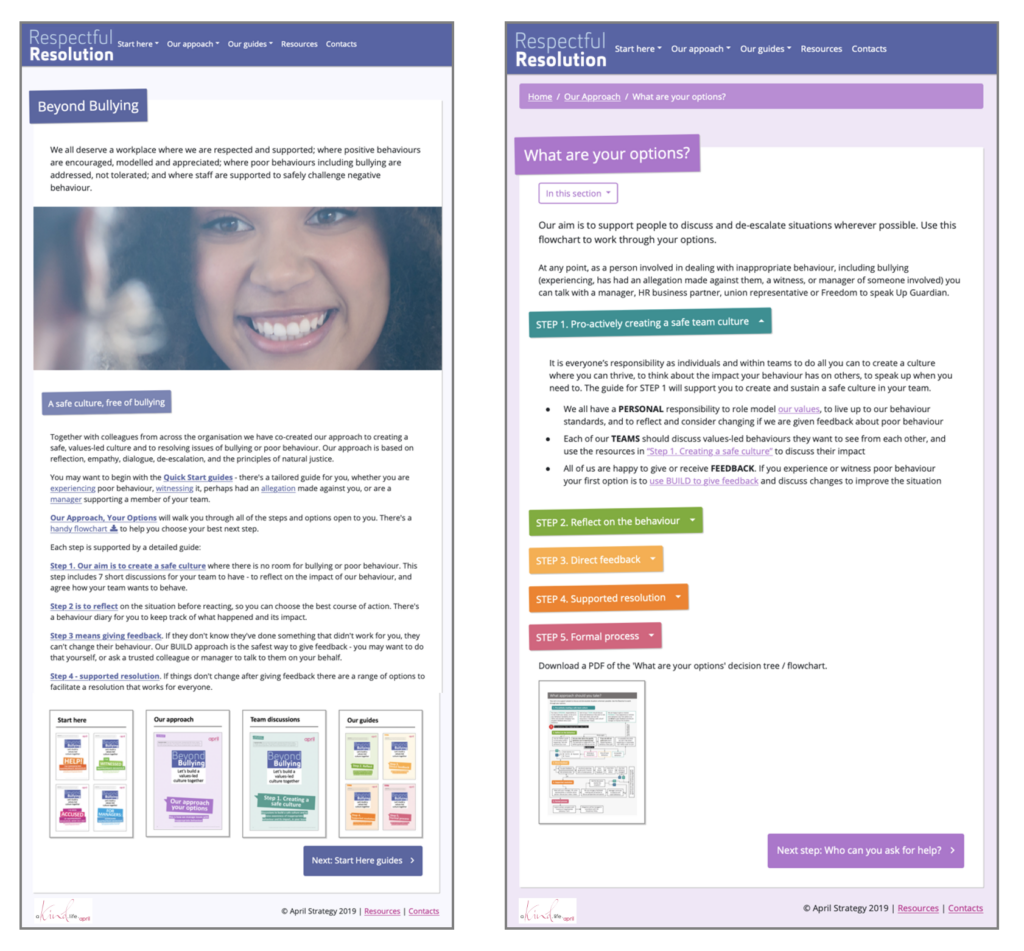 High-impact development modules for face-to-face and online learning
To embed your new approach, we offer all the training and tools necessary to sustain change and make a real difference within your organisation. Training and tools include:
Ready to shape a culture that cultivates kindness and nurtures high performance?
Together, we can create a kinder culture. At pace. And at scale.
If you would like to create a kinder culture that unlocks your organisation's potential, get in touch using the form. We'd love to hear from you.